Warning! This is a preliminary software. Use it at your own risk.
Tutorial #1 - Connecting to the ODRA DB server
This tutorial is not really about the IDE but explains how to install and run ODRA DB server. Follow the simple procedure: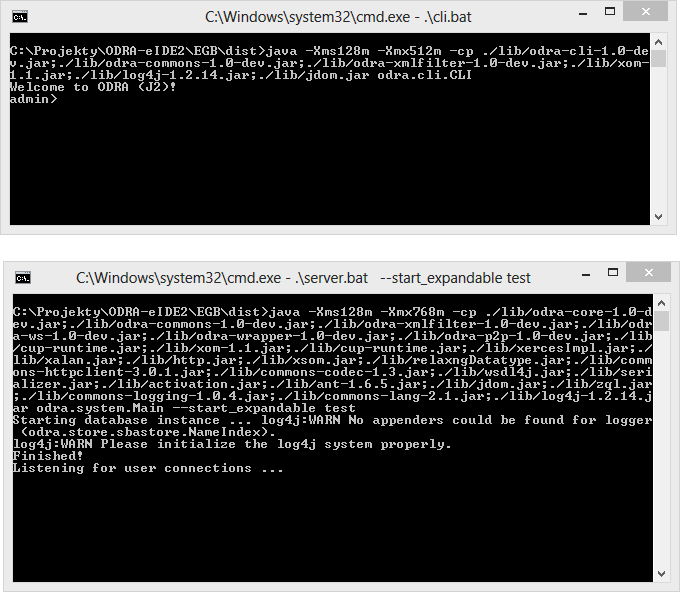 The console allows executing dedicated commands and SBQL programs or queries. Type help to see a list of available options.
comments powered by
---